An exceptional
Full-Service experience.
Seven reasons why my full-service plan will help you succeed!
1. Superior marketing.
As a full-service Realtor, I will ensure that every home that I list is marketed in the absolute most superior way. This is achieved by utilizing the most current techniques available in the digital age, coupled with all of the classic techniques that have been proven for decades. By doing so, you can be sure that your home will be viewed by the largest buyer network possible.
Furthermore, by using the professional-grade photography and marketing materials, your home will have a greater impact on the buying public on day-one. This increases the chances of multiple offers and over-asking-price offers.
Please note, all of this marketing is provided as part of my full-service representation. The cost is paid for out of my list agent commission - not as an additional fee to the home seller.
Market resources include:
High-quality professional photos.
Home and neighborhood video tour.
Intensive social media marketing.

Direct marketing to homebuyers on Facebook and Instagram
Sustained Youtube video advertising

3D virtual tour and drone photography (property dependent).
Zillow walk-through video.
Saturday and Sunday Open Houses with advanced neighbor invite.
Brokers Tour Open House (if necessary).
Neighborhood postcard marketing.
Listing on every available home-search site (i.e., Zillow, Trulia, Redfin, Realtor.com, Estately, Craigslist, and most other brokerage sites)
Attractive yard-arm sign with directional signage as required.
Perma-flyer on sign, with scannable QR code for dedicated website.
Inter-office and direct agent marketing.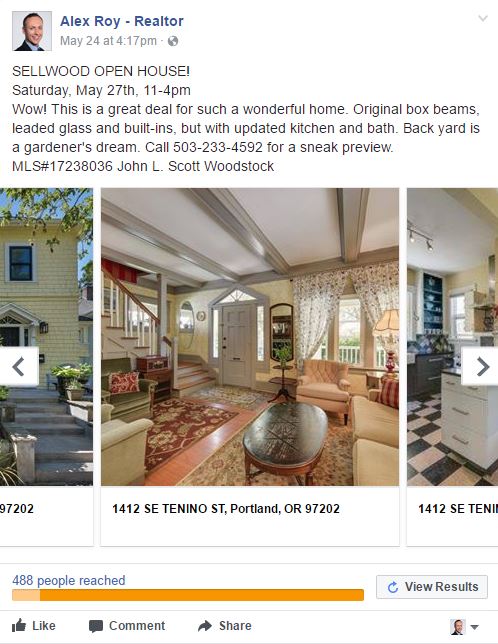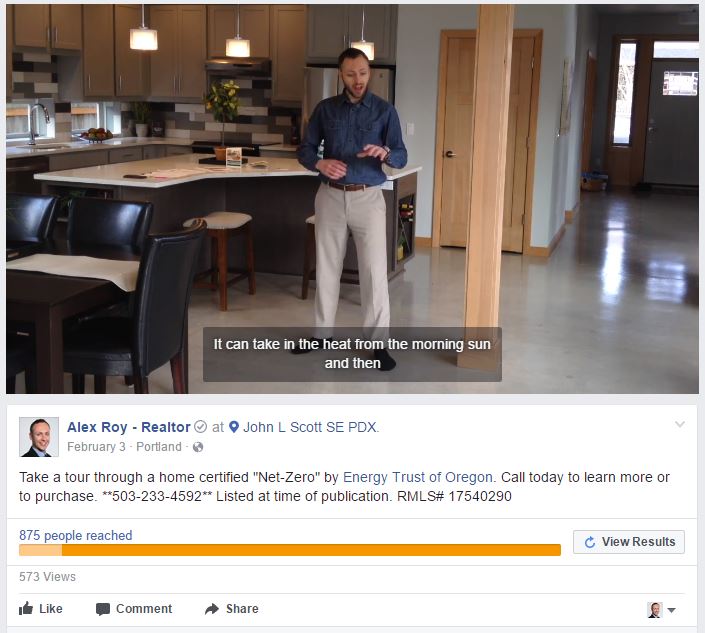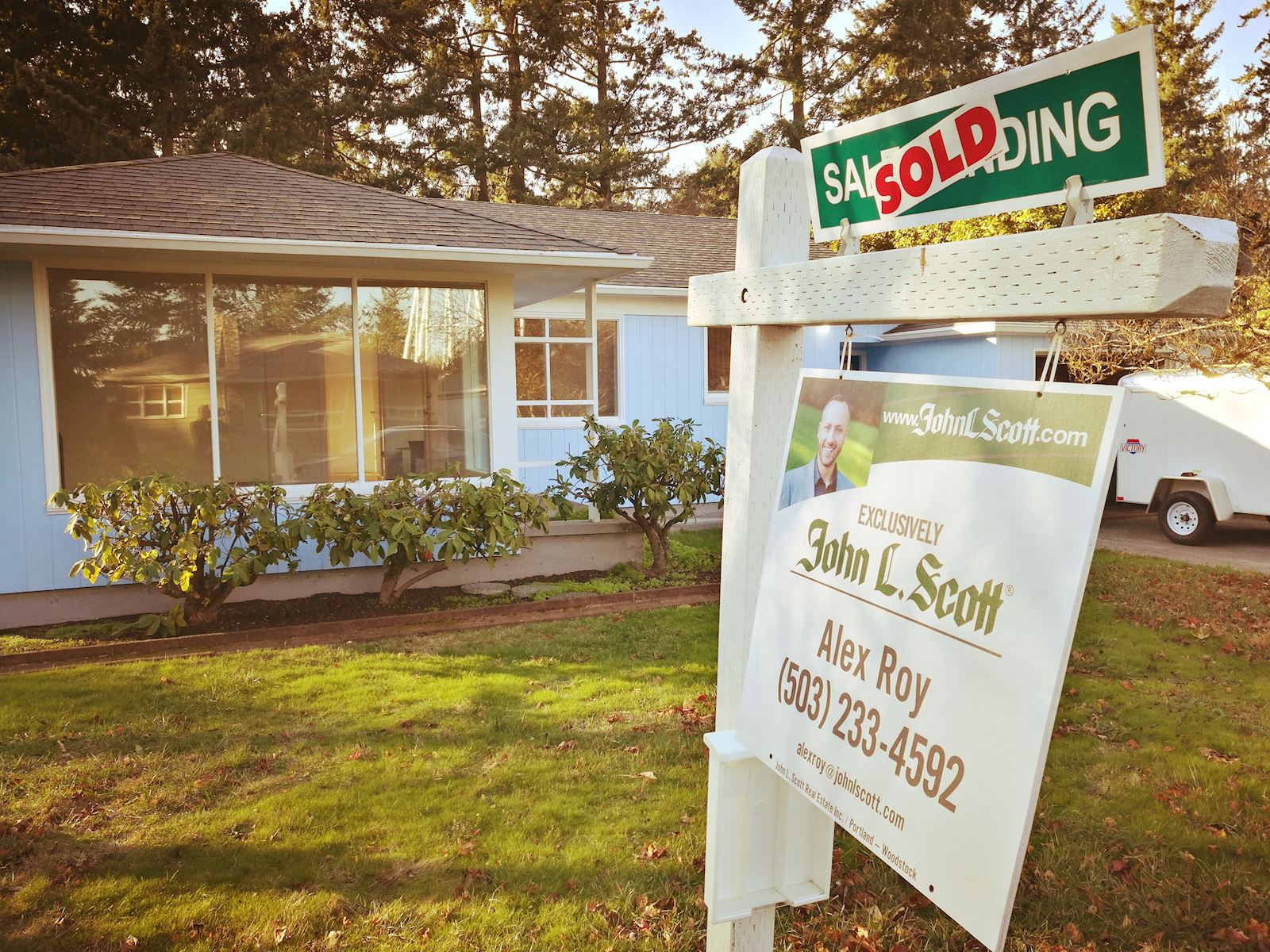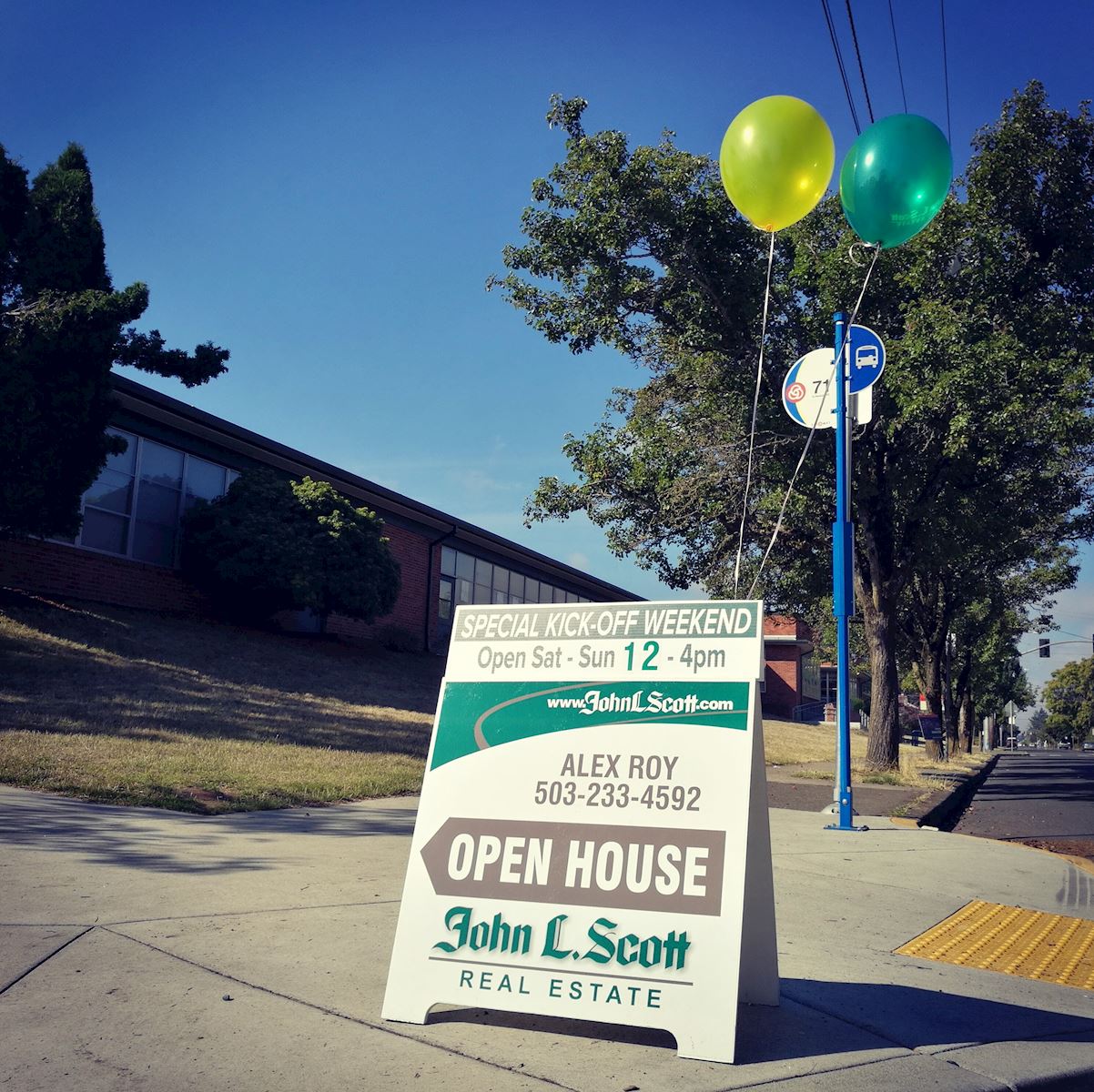 2. Knowledge of regulation.
Real estate regulations change from year to year and are typically very complex. As a professional full-time Realtor, I am constantly attending classes and seminars to keep current with changing rules. My John L Scott office consistently provides weekly meetings that address concerns and issues with regard to Real Estate regulation.
Unfortunately, many of the boutique real estate offices and independent Realtors don't have the pull and resources to provide this amount of training.
3. Pricing the home right.
I am a specialist in the Eastside Portland housing market. Being based out of the John L. Scott Woodstock office, I am constantly interacting directly in this real-world marketplace. I understand the homes in this area, as well as the various neighborhoods and what they have to offer. With this knowledge, I am able to price your home in a way that is both a fair market value for you and will attract the largest amount of competitive buyers possible for the given market.
4. A professional problem solver.
As a full-time Realtor, I have built up and maintain a substantial list of contractors and service providers that may be need to prepare your home for sale. Between myself and my close colleagues within the John L. Scott family, I am confident that, should you have a problem that requires a trusted contractor, I can find and recommend one (if not three) for you. In addition to this, there may be a lot of leg work required to schedule, coordinate and follow-up on the contractor. This is also something that I will gladly assist you with. Just another part of being a full-service provider.
5. Relieving you of the 'burden of buyers'.
During the sales process, there are inevitably many many calls from buyers inquiring about the property. As a full-service Realtor, I will handle these inquiries and home tour scheduling for you so that you can get on with other things in your life that demand your attention. Dealing with prospective buyers (as well as ensuring that they are actually a qualified buyer) is a tiresome task - not one that you should have to manage yourself.
6. Expert knowledge of contracts.
The Oregon Residential Sales Agreement is a lengthy document, especially when you add in the numerous addendums that could accompany it. If you are the seller, you must be sure that you understand what you are agreeing to when you accept an offer from a buyer. As a professional Realtor, I will always take the time to ensure my clients understand the agreement and understand their obligations and rights under such an agreement before signing. Taking this extra time and care for clients is, unfortunately, not done by every real estate agent in the industry.
7. Strong sense of honor towards my fiduciary responsibilities.
As a Realtor, I am governed not only by state law, but also by the National Association of Realtor's code of ethics. As such, I not only know that it is my duty to be loyal to my client and their interests, I strongly believe it. I take pride in exercising my reasonable care and diligence to make sure every transaction is handled in accordance with the law and is not detrimental to my client's interests.